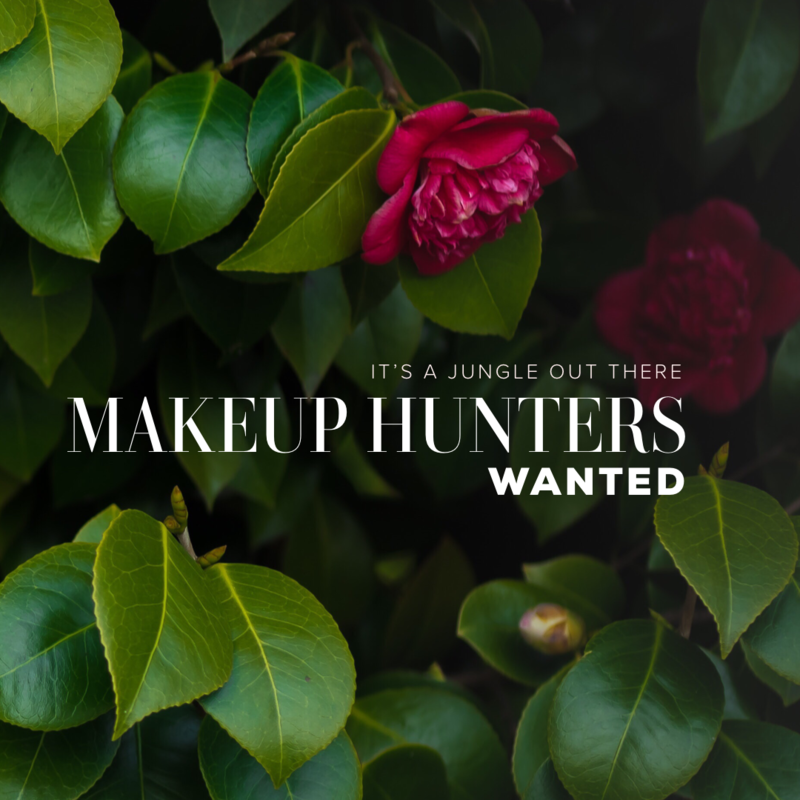 It's A Jungle Out There! If you're on the hunt for great makeup, we want you!

Our MAKEUP HUNTERS program gives you VIP access to amazing savings with EXCLUSIVE access to our products to review and share with your audience; as well as the opportunity to be featured on our website, and our social media accounts! ALL this, for simply doing what you love. As a Beauty, Fashion or Lifestyle Blogger, you are eligible to participate.  Email us @ connect@isocietycosmetics.com to get your code, TODAY! If you have your code, shop now!  http://isocietycosmetics.com/t/makeup-hunters-collection
NEW PROMOTION:   MAKEUP HUNTERS ONLY! Get 40% off, The MAKEUP HUNTERS Collection! Hurry Promotion Ends Soon!
Follow us on social media, via Instagram, Facebook & Twitter for your next opportunity to sign up!